'You will feel better in ten sessions, look better in twenty sessions, and have a completely new body in thirty sessions.'
Use Google Maps for 'Tetbury Pilates' 
SatNav GL8 8JW will get you near but just a bit further down Chavenage Lane than required. 
From Tetbury centre proceed up Long Street (main high street) until the road bends to the right. Just on the corner there is a shop named Top Banana Antiques. Take the turning on the left to Hampton Street, passing Top Banana on your left. It almost feels like you are going straight on from the high street.
Take second left onto Chavenage Lane. You will see a barber shop Trimm just by the turning. Continue on for about 100m and you can park on the roadside anywhere along here. The driveway to the studio is on your left, just after the turning into Five Trees Close. It has a stone wall and a hedge on one side. Once parked please walk down the driveway past 4 cottages until the end of the lane near the wooden building, where you will see the studio on your right.
Park on right and walk down the gravel drive to end
Lead Instructor

Clare has been teaching Pilates for 15 years and adores the breadth of application of this method of movement. She enjoys working with clients from varied backgrounds with diverse challenges whether it is a world class athlete or rehabilitating a client post surgery.
Clare is a STOTT PILATES certified instructor as well as being qualified to teach Barre and Nordic walking.
She is passionate about empowering people to move well and feel better within their bodies and their minds.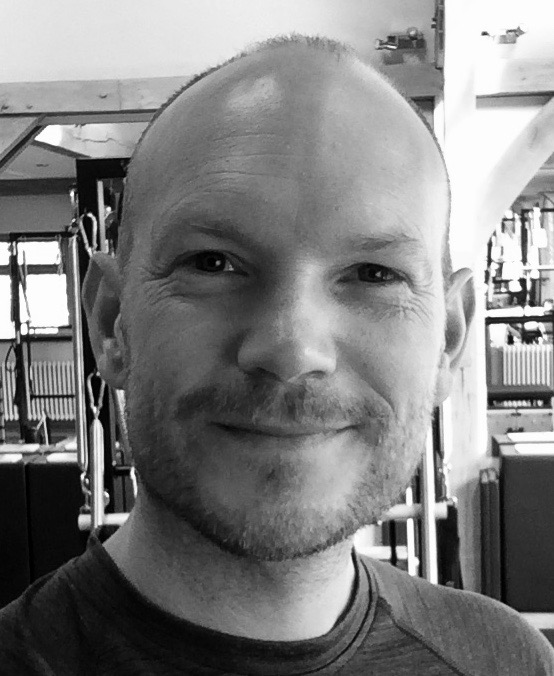 Neil served in the Royal Air Force as a pilot for sixteen years, flying various aircraft on assorted operational duties. After leaving the RAF he was a commercial airline pilot for five years. After thousands of hours in uncomfortable seating at work he has recognised the benefits of pilates and has qualified as a STOTT Pilates Instructor in Matwork, Cadillac, Chair and Reformer.
Was a professional dancer who is now certified in Stott Pilates & Balanced Body. Trained in mat, Reformer, injuries & pre/post Natal. She has her 200hr RYT certification in Vinyasa Yoga with the Yoga Alliance as well. In addition she teaches Barre Fitness, Body Burn & Dance Fit. She specialises in rehab and making you feel longer, pain free and makes everyone feel comfortable and excited for their sessions. She has worked in the UAE and the UK in several pilates studios working with elite athletes to severely injured clients and everything in between.
If you have any questions, need help booking or using the online booking system,  need directions or want help deciding which class or session is right for you then get in touch